Here is a list of restaurants which are perfect for all night crawlers as they serve lip-smacking food. Take a look!
Imperial Restaurant, Residency Road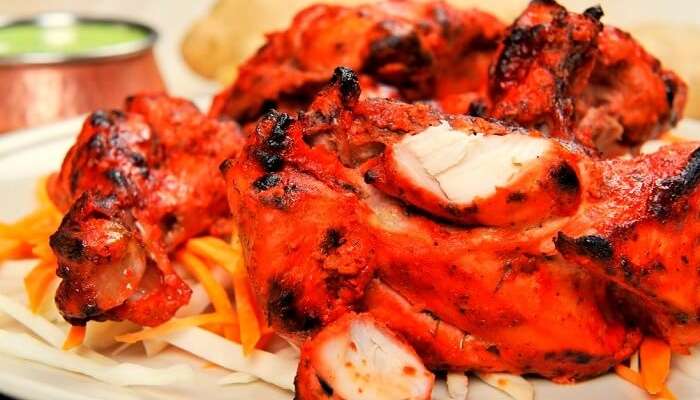 Most of the best restaurants in Bangalore often shut their doors well before midnight. Therefore, this leaves a much-desired gap of feeding hungry party-goers that go out after the closing of restaurants and the closing of bars in the city. Two eateries in the list of best restaurants in Bangalore that cater to a hungry audience with some delicious roasted chicken and sumptuous Biryani till 2:30 am are Imperial Restaurant at Residency Road and Empire Restaurant at Church Street.
Address: Plot No 94 – 95 Residency Road, Opposite Bharat Petrol Bunk, Bengaluru
Timings: 9 am to 2 am
Cost for two: INR 800
Speciality: Chicken Kebab, Tandoori Chicken, Chicken Biryani
Empire Restaurant, Church Street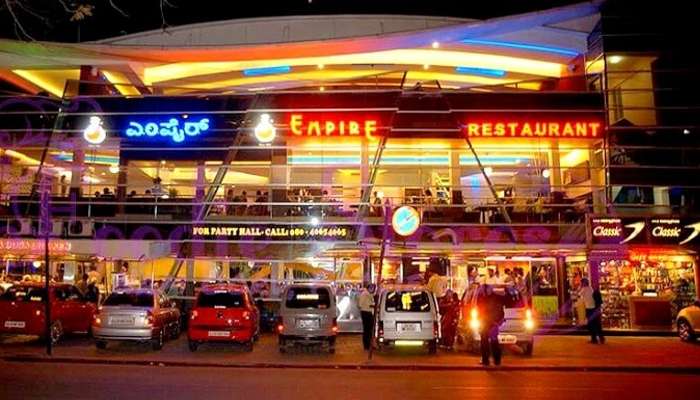 3 outlets spread across Bangalore, Empire Restaurant is yet another late-night eatery that douses the hunger of many party-goers and odd-hours craving of many people of Bangalore.
Address: 36, Church St, Shanthala Nagar, Ashok Nagar, Bengaluru
Timings: 12:30pm to 2:30am
Cost for two: INR 600
Speciality: Paneer Tikka, Pepper Chicken, and Jumbo Shawarma
Mangalore Pearl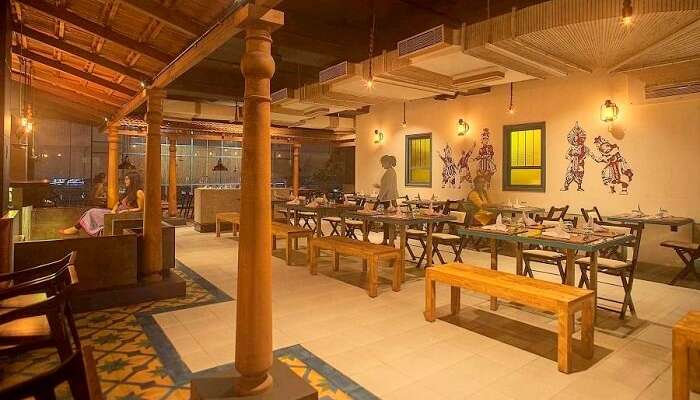 A lovely theme-based restaurant that brings the best of Konkani cuisine to the city of Bangalore. A major reason why out of all seafood joints, Mangalore Pearl is one the best restaurants in Bangalore is because of its reasonable pricing and exceptional service.
Address: 3, Coles Rd, Next To KC Das Sweets, Pulikeshi Nagar, Bengaluru
Timings: Wednesday- Monday (12:30pm to 3:30pm, 7:30pm to 10:45pm); Tuesday closed
Cost for two: INR 500
Speciality: Seafood, Mangalorean
Nasi and Mee Asian Canteen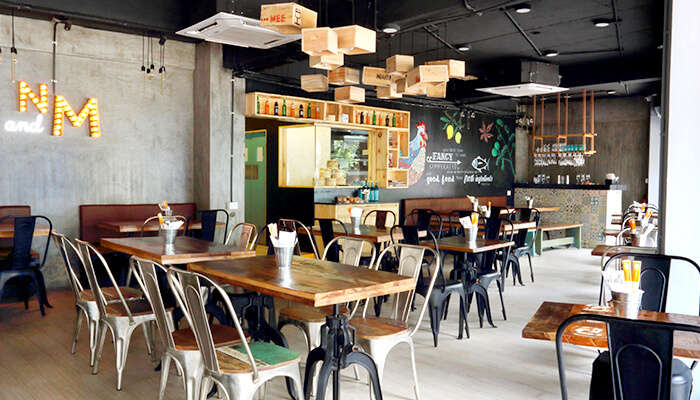 Generally, the best restaurants in Bangalore decide to take one cuisine and start off in their quest to become a household name in the same area. However, Nasi and Mee Asian Canteen has successfully built a name for itself in many Asian cuisines like Chinese, Thai, and Singaporean.
Address: 974, 4th Cross, 80 Feet Main Rd, 4th Block, Koramangala, Bengaluru
Timings: Monday- Friday (12 noon- 3:30pm, 7pm- 11pm)
Cost for two: INR 1,000
Speciality: Thai, Singaporean, and Chinese
The Black Pearl, Marathahalli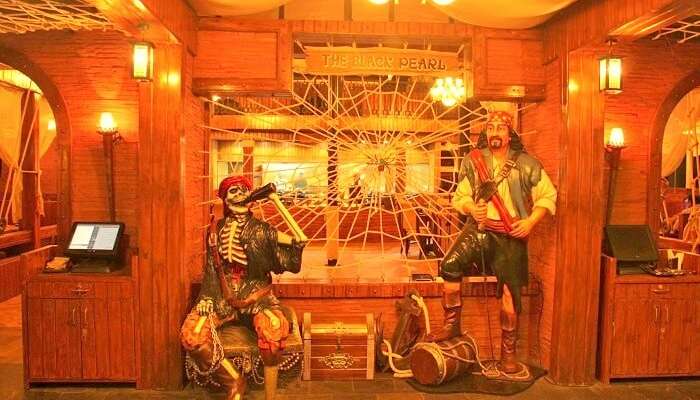 Known as the biggest pirate-themed restaurant in India, visiting The Black Pearl is like experiencing a mini Disney World in Bangalore. The interiors no doubt, are the first thing that gets a client hooked onto the vibe of this restaurant.
However, the real pleasure at this restaurant is derived from its mouth-watering barbecue dishes that add a variety of flavors and spices to your palette.
Address: Fourth and Fifth Floor, Swamy Legato, 20/7, Outer Ring Rd, Kadubeesanahalli, Marathahalli, Bengaluru
Timings: Sunday- Thursday (11:30am- 11pm); Friday- Saturday (11:30am- 1am)
Cost for two: INR 1,400
Speciality: Barbecue