Nagarjuna (Andhra Cuisine)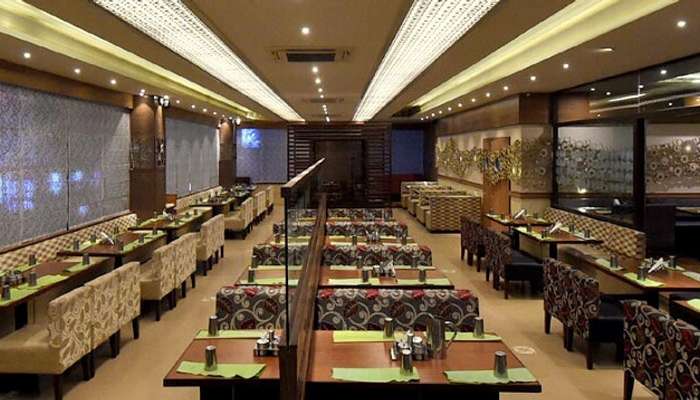 After having established a successful chain of restaurants across the country, Nagarjuna has become a household name for people that are fond of Andhra cuisine. Rich, aromatic, spicy, and irresistible would be some of the adjectives people use to describe the famous Andhra thaali served at Nagarjuna restaurants.
Address: #195, Indiranagar Double Road, Near HDFC Bank, Indiranagar, Bengaluru
Timings: 12 noon- 4pm, 7pm- 11pm (all days)
Cost for two: INR 800
Speciality: Andhra cuisine
A enticing evening spent, sipping some craft beer and listening to electrifying music, sounds just like your thing? These restaurants will provide you both and will pamper the foodie in you with delicious snacks as well. Take a look!
Toit Indiranagar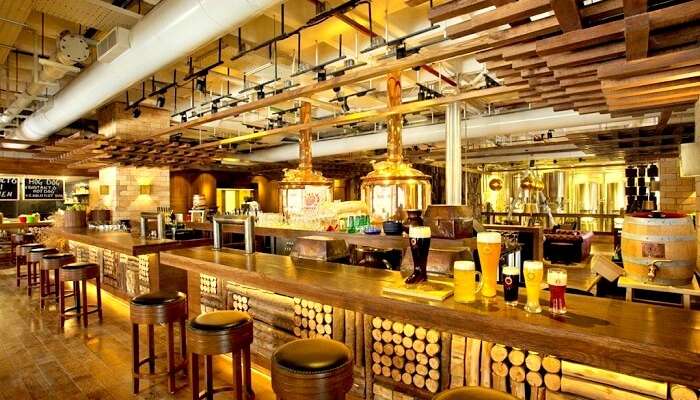 The king of cafes in Bangalore, Toit has set an unmatched standard amongst all the best restaurants in Bangalore. Freshly brewed beer, lively music, and a wide variety of international main course and starters combine to give this place a 'must-visit' tag for any first-timer.
Address: 298, 100 Feet Road, Near KFC Restaurant, Indiranagar II Stage, Bengaluru
Timings: Sunday-Monday (12noon- 11:30pm); Wednesday, Thursday, Sunday (12 noon- 12:30am); Friday & Saturday (12 noon- 1am)
Cost for two: INR 1,500 (including alcohol)
Speciality: Brewery
The Humming Tree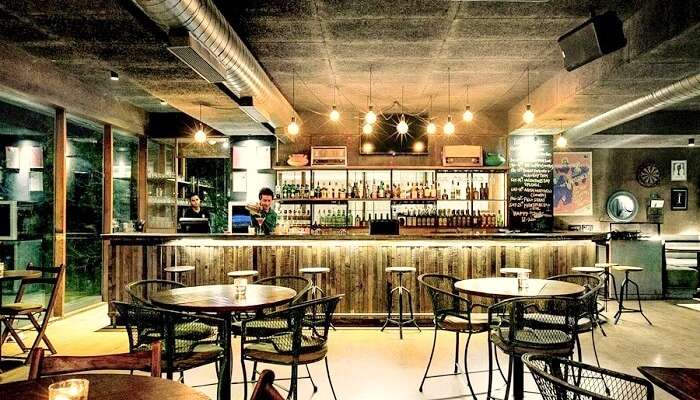 If you happen to live in Bangalore and are fond of music, then The Humming Tree is the place to be. Often known to promote independent artists and performers from the underground music scene, music lovers in Bangalore have made this place into a lively and happening scene every weekend.
Address: No.949, 12th Main Road, Doopanahalli, Indira Nagar, Bengaluru
Timings: Monday- Thursday & Sunday (12 noon- 11:30pm) Friday- Saturday (12 noon- 1 am)
Cost for two: INR 1,400 (including alcohol)
Speciality: Music venue
Big Brewsky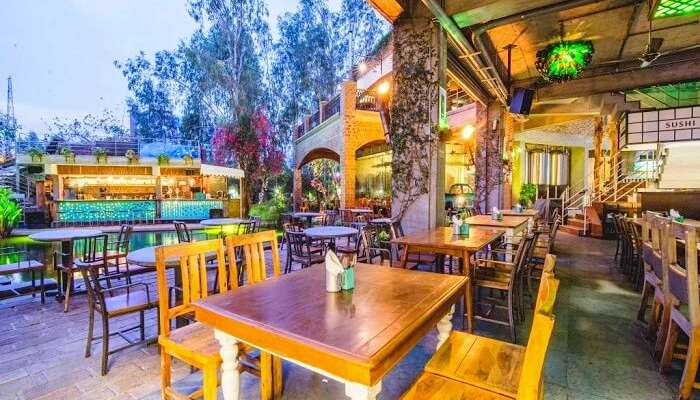 As the name suggests, Big Brewsky is an open-air microbrewery with an environmental ambiance to its restaurant. On the outset, it looks like another restaurant where you would ideally have a romantic date, but don't go by its looks as it often into a happening party scene with plenty of vigor, noise, and atmosphere.
Address: Sarjapur Road, Behind MK Retail, Before WIPRO Corporate Office, Bengaluru
Timings: 12:30pm to 1am (all days)
Cost for two: INR 1,600 (including alcohol)
Speciality: North Indian, Finger food, and Craft beer
Windmill Craftworks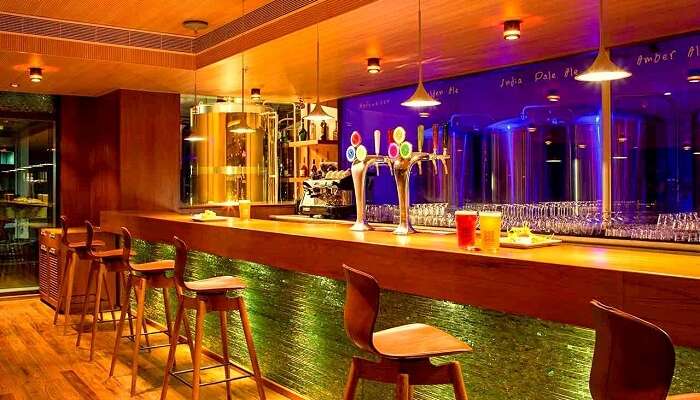 Not many good restaurants in Bangalore can call themselves an art project. However, Windmill Craftworks is one such artsy place that combines music, beer, food, and books in either a dim-lit ambiance or a glittering surrounding to light up your evening.
Address: No. 331, 5B Road, EPIP Zone, Whitefield, Next To L&T Infotech, Bengaluru
Timings: Monday- Thursday & Sunday (11:30am to 11:30pm); Friday-Saturday (11:30am- 1am)
Cost for two: INR 2,500 (including alcohol)
Specialty: Microbrewery and jazz music venue